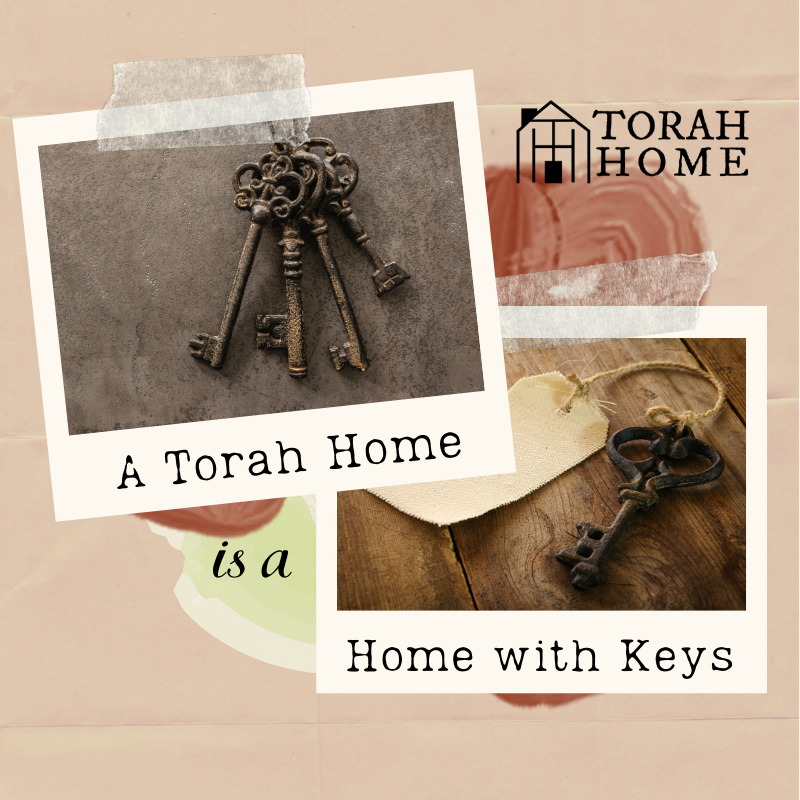 In today's episode, we talk about how a Torah home is a home with keys — the keys to the kingdom! Anne shares practical ways that God has provided for us to overcome the difficult challenges in our lives through His power.
Listen Now
We shared the following Scripture passages:
The Giving Key: 1 Corinthians 16:2
The Grace Key: 1 Samuel 1:12
The Healing Key: Proverbs 15:4, Exodus 15:26
The Deliverance Key: 1 Samuel 14:6
The Spirit Key: Ephesians 1:13
The Provision Key: Matthew 16:9
The Praise Key: Psalm 144:9, Psalm 8:2
The Authority Key: Matthew 16:19
The Clean Key: John 15:1-4, Romans 11
The Love Key: John 15:13, John 13:34, Job 35:1-8
The Fear Not Key: Acts 18:9
The Speak Key: Acts 18:9
The Peace Key: 1 Samuel 25:6, Numbers 6:24-26
The Forgiveness Key: Mark 1:25, Acts 13:38, Ephesians 4:32, Matthew 18:21-35
The Sabbath Key: Mark 6:31, Deuteronomy 10:31
This episode was also made into a video on the same topic in January 2019. Watch here. Note that the video contains a few different stories and an additional two "keys."
Download this beautiful "Keys to the Kingdom" artwork drawn just for you by LuEvea Zamarron, to give you a way to remember the important keys we discussed in this session. The download includes 3 different versions you can print, and a 4th design that is suitable for an 8″x10″ frame.
Thank you to LuEvea Zamarron for this artwork!
The following music clips were included in this week's episode:
We hope this show was a blessing to you. You can post comments and ideas below, or visit us on our Facebook page.
P.S. We'll let you know about Episode 16 when you subscribe to our email list!