We are excited about several new projects here at Torah Home!
House Remodel
Our son is an apprentice electrician, not too far from being a journeyman, so when we recently went out of town, he stayed home and spent his evenings updating the electrical wiring in our over-100-years-old house.
If you've ever pulled the paneling or plaster down in an old house, you know that unexpected things are often discovered. Mold, a lack of insulation, hornets' nests, you name it…
It was the same here, so since things are a mess, Kraig is working with our kids to do some updating. We thought you'd love seeing the progress, so we'll be sharing new blog posts and videos about it in the days ahead.
Preschool Videos
Kraig and I are both working to revise and greatly expand the preschool curriculum over at Homeschooling Torah — and put it into print at Foundations Press while we're at it! (Paper books are so much easier to handle, aren't they?)
So while Kraig is working in the mornings on making awesome graphics for the new preschool worksheets, I'm working to add some parenting advice to the preschool parent's guide. I'm so excited about it.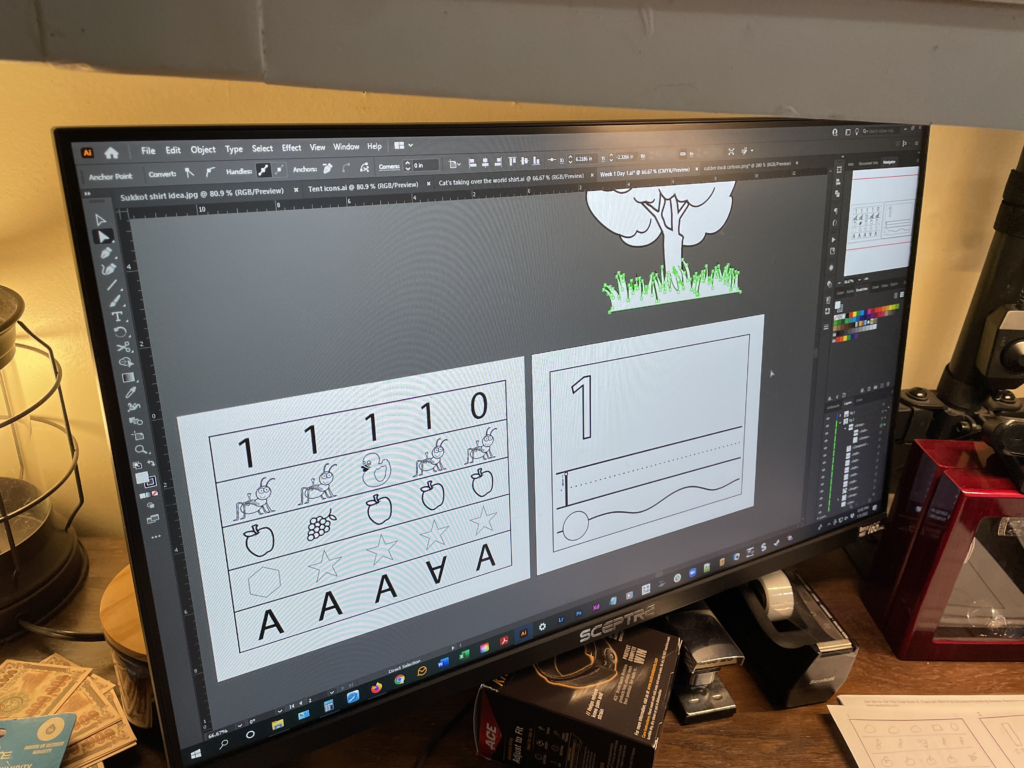 I've been teaching childbirth classes since 1998, so I thought I'd start by making a series of childbirth "how-to" videos for YouTube. I'll be releasing those soon, so be sure to subscribe to our YouTube channel right away!
Once the childbirth videos are done, we'll move on to infant and toddler videos, with lots of practical parenting advice and ways to make your days easier and give your little ones a firm foundation in Torah, obedience, and joy!
New Recipes
This is what's literally "cooking around here," and we wanted to be better about sharing it. Our goal is to add several of our new recipes each week, and you can also join us on Instagram where we'll be sharing actual pictures from around our house each day.