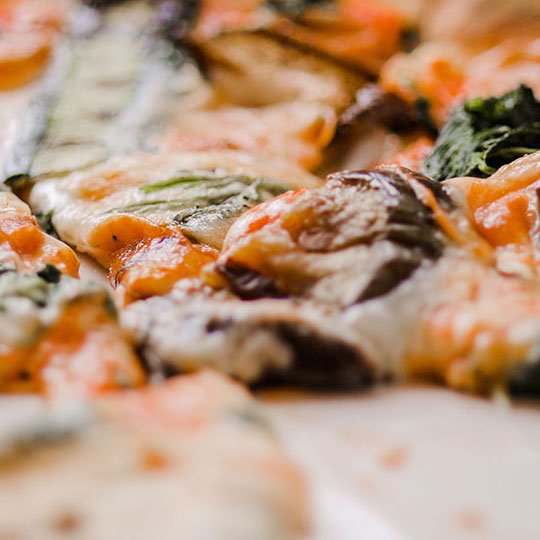 2 cups riced and cooked cauliflower (see below)
1 1/2 cups shredded mozzarella cheese
1/2 cup grated parmesan cheese
2 eggs, beaten
2 teaspoons Italian seasoning
1 teaspoon garlic powder
1 teaspoon salt
2 teaspoons black pepper
To rice cauliflower, cut fresh cauliflower florets into chunks and pulse in a food processor until you have rice-sized bits. (You could also use a cheese grater.) Do not over-process, or you'll get mush instead. One large head of cauliflower will yield about 3 cups of riced cauliflower. You can store it in the refrigerator, if needed, for up to 3 days.
Pizza Crust Instructions:
Place cauliflower in a microwave-safe bowl and microwave until soft (approximately 5 minutes).
Preheat oven to 450 degrees.
Spray a cookie sheet with non-stick cooking spray or grease with olive oil.
In a medium bowl, combine all ingredients.
Spoon your "dough" onto cookie sheet and pat out into a 9″ round. Be sure not to press too thin.
Bake for 10-15 minutes or until golden brown on the edges.
Remove from oven and add toppings.
Finish cooking pizza (approximately 10 more minutes, depending on how many toppings you add).